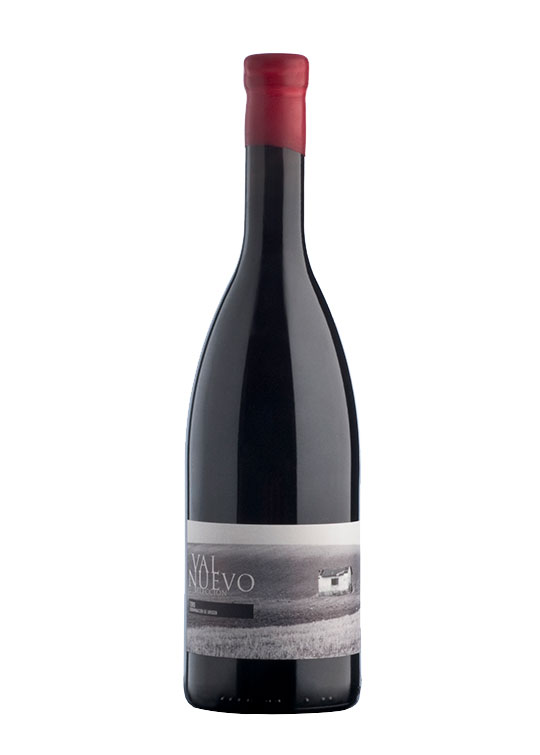 Visual: A wine that in its visual phase is bright, with a medium high robe and an intense color.

Olfactory: On the nose it is a fragrant and subtle wine with aromas of ripe fruits and subtle notes of wood.

Tasting: It is a wine with a powerful entrance, balanced with a good acidity and alcohol. A wine that in the aftertaste gives a sensation of having drunk wine, that is to say, it is long and persistent and those notes of compote fruits return.
Pairing: Smoked meats, charcoal-grilled meats, grilled vegetables, legumes, cold meats and pure chocolates for dessert on after-dinners with wine.
Lo que cuenta el enólogo. Queríamos elaborarlo así y comprobar su resistencia en el tiempo. Comprobar los matices de una lenta evolución en bodega sin alteración de la condiciones de la vida del vino. Origin of the grape. Phylloxera forgot about these vineyards. More than 100 vintages. The prize that the terroir offers us every year.



Fermentation. Fermentation takes place in 500 barrels, alcoholic fermentation and malolactic fermentation. 36 months of barrel aging. Five more years in the bottle. It is a whim of the winery. 2000 bottles per harvest.
Maturation in bottle. 5/7 years


What the winemaker says. We wanted to make it like this and check its resistance over time. Check the nuances of a slow evolution in the cellar without altering the conditions of the wine's life.